In English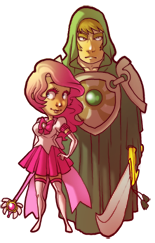 Tracon VI is a convention for role-playing game and anime/manga enthusiasts. The sixth annual event will be held from Saturday 3rd September to Sunday 4th September 2011 at the Tampere Hall, in Tampere, Finland. The expected attendance is over 3 500 people.
Tracon caters to two different but partially overlapping groups of hobbyists:
Role-playing games (including table-top, live action and online RPGs); board, card and strategy games; medieval times and history re-enactment
Anime and manga, cosplay, J-Rock, J-Pop and the language and culture of Japan
Theme for Tracon VI is Police State against the Revolution which will be reflected in various programmes and events.
Guests of Honor
Mr. Yoshihiro Takahashi (JPN) is the main Guest of Honor for Tracon VI. Takahashi is known for Ginga Nagareboshi Gin and its sequels. The Ginga series are extremely popular in Finland and its long term fans have been waiting for this visit for two decades. Mr Takahashi will be interviewed in Main Auditorium on Saturday and there will be also two signatures sharing sessions (limited availability).
Mr. Mike Pohjola (FIN) is our other Guest of Honor. Pohjola is a Finnish author and game designer and has also received a Golden Dragon award for his achievements to promote Finnish RPG scene.  His new book Ihmisen Poika - described by author as an autobiographical Jesus-novel –  will be published in this fall.
Mr. Janne Kemppi (FIN) is our Fan GoH. Kemppi is a long-term lecturer and enternainer in Finnish cons whose hobby of RPG games, anime and manga dates back to the 80s. Tracon VI presents Fan GoH status to Kemppi for his tireless work for anime- and RPG audiences.
World Cosplay Summit Preliminaries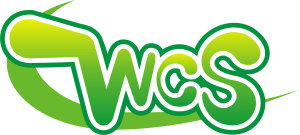 The World Cosplay Summit 2012 Preliminaries for Finland will be held at Tracon VI. This competition will see the best cosplayers of Finland competing for the opportunity to represent our country in World Cosplay Summit.
World Cosplay Summit is the most prestigious cosplay competition in the world. Held annually in Nagoya, Japan, the competition gathers skilled cosplayers from all over the world to compete in performance and costume-making.
Programme
Tracon offers an interesting programme that includes, among other things,
presentations, speeches and panel discussions
competitions and tournaments
concerts and shows
workshops and community meetings
Complete program chart  has now been published!
There are also various interactive activities for the participant to take part in, such as rhythm and video games and table-top and live action role-playing games.  Tracon gives you the perfect opportunity to spend your weekend enjoying the company of friends and like-minded new acquaintances, listening to interesting lectures on roleplaying and anime or taking part in a multitude of competitions. The choice is yours, take it!
The event runs overnight and on Saturday evening there is also a party with live music and other programme as well as a separate night club event for our grown-up (over 18 years) audience.
Most of the programme is in Finnish. English-speaking programme is marked as such in the schedule.
Tickets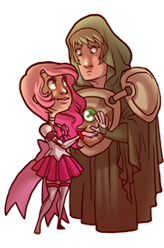 Tickets are sold in advance and on-site. Ticket prices are as follows:
| | In advance | On-site |
| --- | --- | --- |
| Saturday | 10 € | 10 € |
| Sunday | 10 € | 10 € |
| Weekend | 15 € | 20 € |
The Saturday ticket is valid on Saturday 3rd September from 10 AM to 8 PM, and the Sunday ticket is valid on Sunday 4th September from 8 AM to 6 PM. The weekend ticket is valid from Saturday 3rd September 10 AM to Sunday 4th September 8 PM including the night in between. The weekend ticket is the only way to experience the evening and night programme, so get yours now!
To purchase tickets in advance, please contact our Ticket Sales team by email at liput11 ät tracon.fi.
Travel & Accomodation
Tampere is located 180 km north of capital Helsinki. Visitors can reach Tampere either by direct flights (Finnair, Blue1/SAS and Ryanair) or by train or car. For more information please visit the VisitTampere website, maintained by local tourist office.
Hotel deals for Tracon visitors are currently under negotiation and will be published later. Simple lodging (bring your own sleeping bag and mattress) is offered for a cheap price and there are several hostels and hotels within a walking distance of the event location.
Press Releases
Tracon has released the following press releases in English:
Contact us
Should you have questions, suggestions or something else you'd like to discuss with the event organizers, don't hesitate to contact us! Our Communications team can be contacted by email at viestinta11 ät tracon.fi and by phone at +358 50 345 542 (Santtu Pajukanta, Head of Comms).